I like to support other handmade businesses.  I love the connection between maker and object. The quality, attention to detail and individuality that goes into a handmade object is usually far superior to something factory-made.  When I need something– be it clothing, toiletries or storage solutions, I always look to handmade businesses first, and local if I can find it– meaning, in the UK or at least Europe.  What have I been buying recently?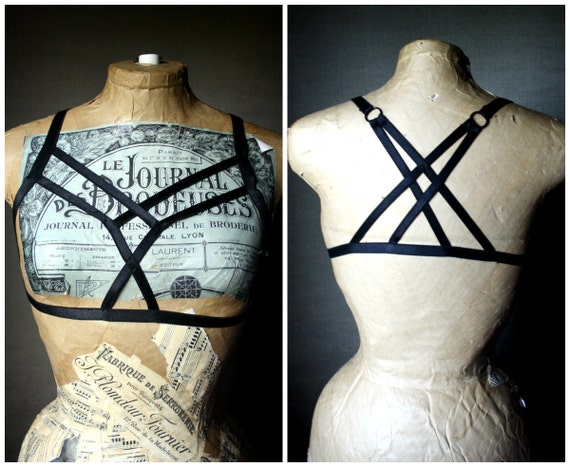 Gothica Harness by Battie Clothing. I've gotten a lot of wear out of this harness which decks out low or square necklines or adds a bit of fetish-inspired mystery to sheer tops.  Battie makes these in plus sizes as well, and these run large so definitely order a size smaller than what you would normally wear, or better yet– ask her! She makes them to measure too.  I'm tempted by the Lovecraft Harness  with removeable hood.  Because, well, harnesses and hoods, handmade from a easy-to-work with seller– it's a win all round.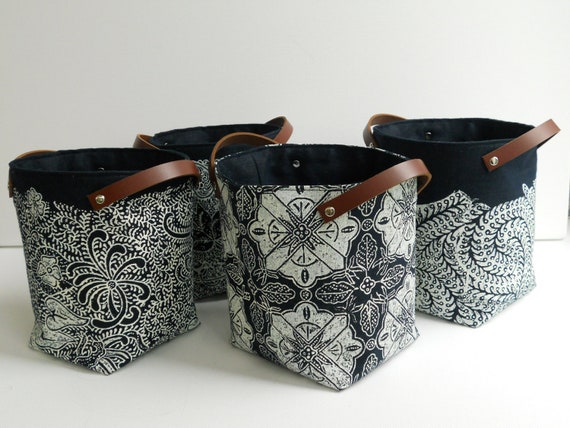 Storage pods from Papatotoro. Papatotoro use vintage wood blocks and lino cuts to make their storage baskets, handbags and purses.  I use these to store my wire spools, my makeup and sofa-side books.  I have several– they are super sturdy and beautiful, harmonizing in any room far better than a plastic storage crate would. They come in a fascinating array of patterns and colours as well.
Nurturing Soul handmade balms and creams.  I use the lavender lip balm everyday, and the tattoo healing balm is the bomb.  I can highly recommend it for soothing and speeding the healing process.
It looks like she is on vacation now, but when she returns I've got my eye on the shea butter balm.
Based in Barcelona, Cadmium Rose is a tribal fusion handmade clothing company. I've been wearing their ruffle trousers when I teach American Tribal Style Belly Dance® (my other hat!). They are well made and she offers great customer service.
And sometimes my search for handmade goes global.  Eco Femme washable pads are my new love. They can be purchased in the UK by Feminine Wear. I have long used cloth pads and I needed some new ones. Washable pads are better for your body, the environment and your pocketbook. These are super functional (The sturdy metal snap and protective outer layer were selling points for me). Plus, they are pretty, with colourful striped Indian cotton on the outside, and have a great story attached to them.  They are made by a women's collective in India and their pad-for-pad program means with every pad purchased, a pad is given to an economically disadvantaged teen girl in India.
I'm always on the hunt for new handmade businesses to support.  What are some of your favourites?
And, I can hear you asking.  Yes, I do accessorise that harness (though necklaces are out.) I wear it with my Scrying Mirror Ring:
Doctor Dee's Scrying Mirror Ring. Unisex Onyx Ring of Hand Forged Copper in Your Size.