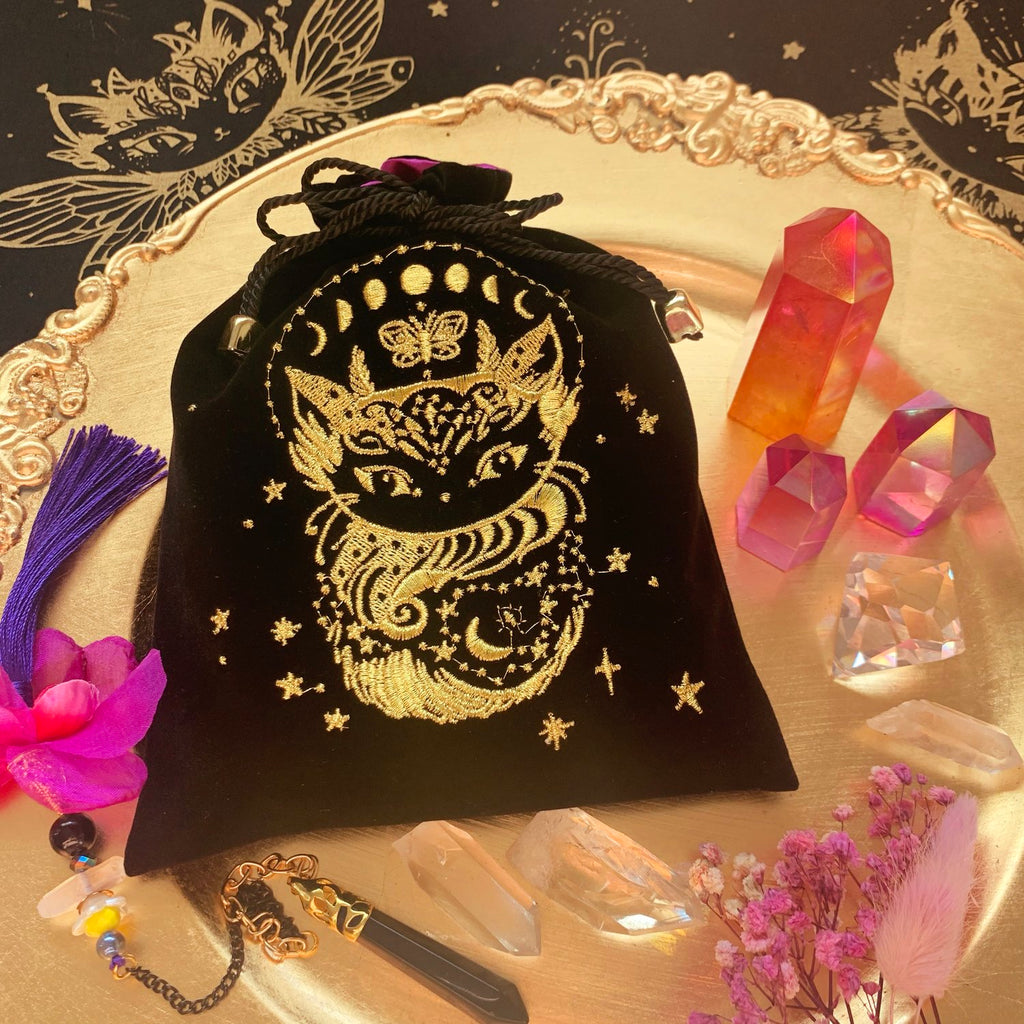 Moon Cat Oracle Deck Pouch for Spirit and Witch Cats Decks by Nicole Piar
$45.00 USD $0.00 USD
A cozy, magical home for your oracle and tarot decks and other treasures.

Let this golden Moon Cat bring an enchanting beauty to your sacred space and your practice.
★ Lush Black Velvet pouch with Metallic Gold Embroidery, Magenta Satin Lining, and Golden Beads
☾ Fits standard tarot decks and large oracle decks. Max card height: 6"
★ Fits Nicole Piar's Spirit Cats Oracle Deck, even if it is combined with her new Witch Cats Deck to create an all-the-cats deck ;)
☾ Size: 8" x 6"
Please note this item ships from the United Kingdom - if you are in North America, you can purchase the deck directly from Nicole.